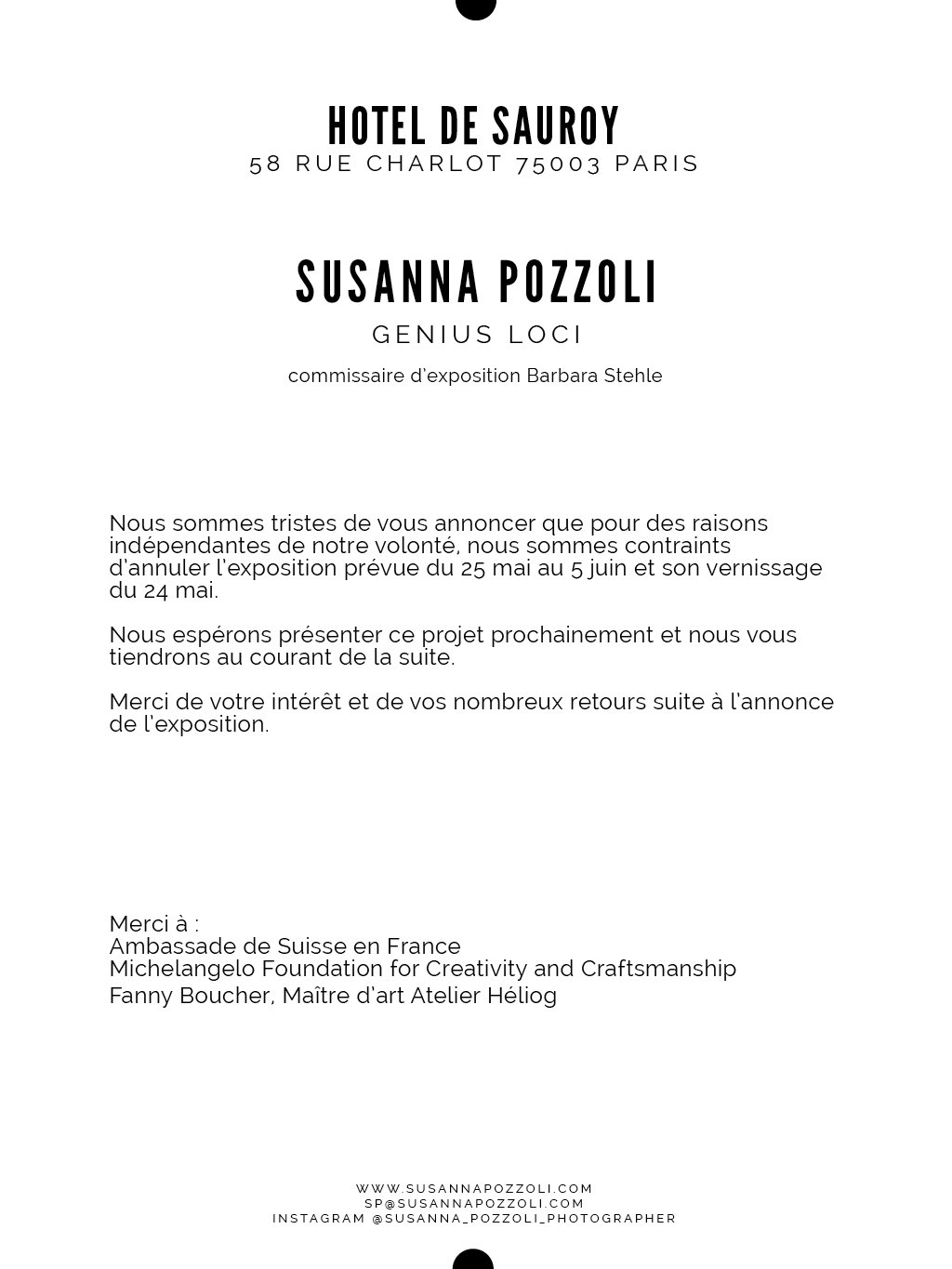 We are sad to announce that we are forced to cancel the exhibition scheduled from May, 25 to 5 June, 5 and its opening on May 24, 2023.
We hope to present this project soon and we will keep you informed of the outcome.
Thank you for your interest and for the feedbacks following the announcement of the exhibition.
Thanks to:
Jacques Borgetto
Ambassade de Suisse en France
Michelangelo Foundation for Creativity and Craftsmanship
Jacques Rey, Head of Strategic Relations Michelangelo
Fanny Boucher, Maître d'art Atelier Héliog